Government Sector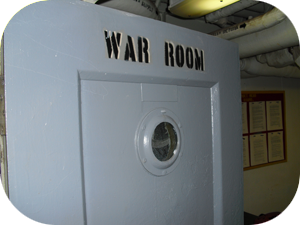 National security for all countries is more important than ever these days. "Need to know" information should stay that way. If sound transmissions are considered as part of the overall design of government facilities, information can remain classified and out of the wrong hands!

Acoustiblok 4.88 is an excellent foundation to any room or space that needs to have above average sound isolation. Some of the wall assemblies that incorporate Acoustiblok 4.88 have as high of an "STC 85". This type of transmission loss will make it virtually impossible to hear through the walls. The audible range of dialogue would be blocked and remain unintelligible. The other portions of the room or space to consider would be the door, window, lighting, and HVAC system. Acoustiblok 4.88 can be used in the fabrication of acoustical doors and HVAC ductwork. Windows will have to be engineered, project specific, and supplied by a specialty manufacturer. When these areas of the architecture are given the proper attention, the result will be "Quiet Rooms" that are highly effective!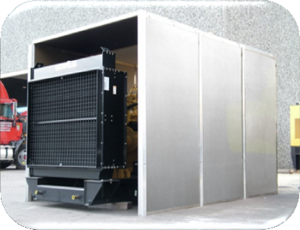 Other problems may be loud and noisy mechanical equipment outside. Acoustiblok 4.88 is used in another product we manufacture called "All Weather Sound Panels". these patented barriers are a true innovation in absorptive barrier technology. This solution can be a temporary or permanent resolve for noise reduction in virtually any environment. To the best of our knowledge, these panels are the only 61mm thick panel that yields an "STC 29", an "NRC 1.00", and have been hurricane rated at over 434kph!!! On average, this panel has been field tested to reduce more than 15dba, on most applications. These panels come in standard sizes and custom upon request. The finished product has perforated aluminum mesh on one side, a synthetic absorptive core, one layer of Acoustiblok 4.88, and a solid aluminum back. The entire panel is housed within an all aluminum welded frame. The frame has aluminum eyelets incorporated into the frame for mounting purposes.
Click here to download PDF file with architectural specifications & acoustic data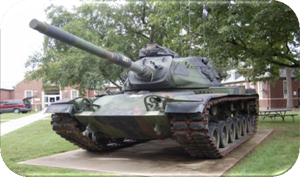 Standard sizes
(1.22m (W) x 3.66m (H) x 61mm (D)
(1.22m (W) x 3.05m (H) x 61mm (D)
(1.22m (W) x 2.44m (H) x 61mm (D)
(1.22m (W) x 1.83m (H) x 61mm (D)
(1.22m (W) x 1.22m (H) x 61mm (D)
Panels are built to order in-house. please allow a 3-4 week production time, and Shipping Plus Handling.